You may have dreamed about starting your own company or owning a company. Why not establish your own web hosting company?
The first step in starting an online business is to create a website based on your chosen niche and host it on a server where anybody can see it. As a new reseller in the web hosting market, it's preferable if you choose a top reseller hosting provider who can help you along your entrepreneurial path.
But, before you dive in, there are a few things you should know about beginning a reseller web hosting service.  So, here are some tips to do and don't do before beginning your own web hosting company.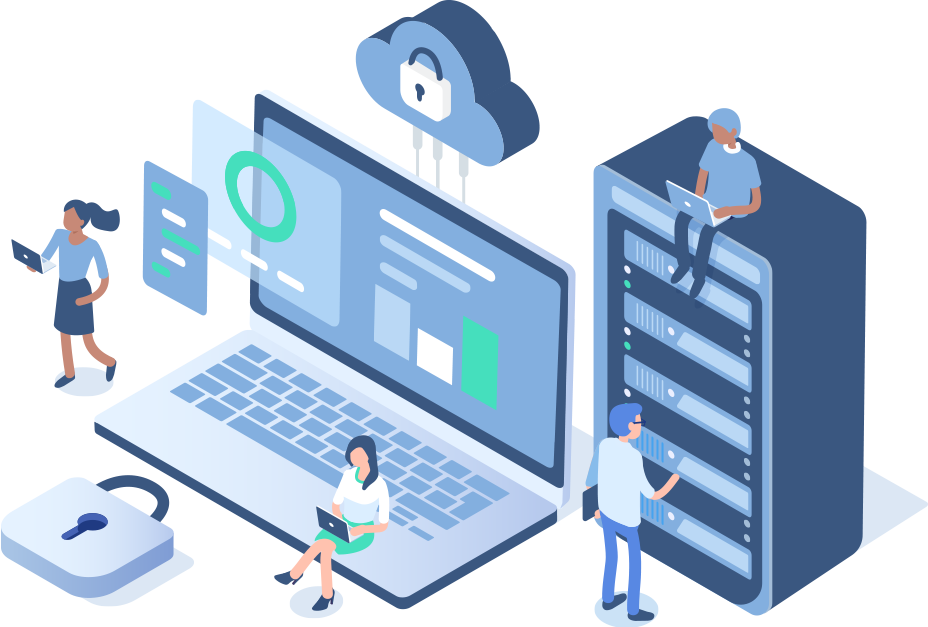 1. Define goals for your web hosting business
Make sure that the goals you set for your hosting company are aligned with the vision and mission of your organisation and business. 'To empower rising small enterprises in the internet realm in a specific region,' for example, may be your aim. With this in mind, you'll take all the necessary efforts to ensure that your vision is realised.
You as a reseller get clarity and may lead your web hosting business in the right direction by defining a goal for your firm. Make sure your business objectives are explicit and descriptive. It doesn't have to be a flawless vision or mission statement that aligns with your company's objectives. Writing them down can also assist you in determining the best next steps or actions to take in order to achieve your objectives.
2. Recognize and analyse the market's competitiveness.
Whatever location or regions, or even market segments, you choose to do business in, make sure you thoroughly grasp the competition and the business climate. The business context is a great place to start since it explains where you'll be doing business, who'll be engaged, what they'll be delivering their present customers, and what their current consumers are missing out on in terms of value. Understanding the competition and the players, as well as them and your own strengths and limitations, can assist you in developing a proper marketing strategy that you can put into action with a budget in place.
3. Create a brand identity and choose a name for it.
You can begin this practice while writing your company's vision and purpose statements, because all of the ideas you express there will bleed into the creation of a brand logo and identity. You might begin by describing what values and ideas your reseller hosting business will deliver to its target audience. This will assist you in creating a logo, tagline, brand guidelines, fonts for your brand and so on. You can use them on your website, in daily communications with clients and elsewhere to set yourself apart in the market in the future.
4. Have a marketing strategy in place.
Consider targeting a set number of leads per month once you've developed a business strategy and plan based on your vision and mission and have your website ready. You can achieve this by estimating the number of consumers you want to convert based on the plans you want to provide.
Choose the relevant channels to create a proper marketing strategy. For example, if you believe your category will require a lot of information before a client makes a purchase choice, use SEO and SEM as avenues for obtaining customers via Google or Bind search. You may also build a buzz about your brand by using Quora, communities and social media sites, as well as using coupons through an affiliate programme. Ascertain that each marketing channel has an objective and a budget attached to it. This will assist you in calculating the ROI of your activity and optimising it further. So, before you start your business, write these items down so you know where to start.
5. Make provisions for 24/7 technical support.
Once you've decided on a reseller hosting provider, make sure you're setting yourself up to provide your clients with 24/7 technical support. 24/7 technical support will assist your clients in quickly resolving their issues at any time, and they will always be satisfied with the service. You must provide several routes for support in order to ensure that this facility is utilised to its full potential. For example, live chat, email, and phone assistance.
6. Make use of a company biling system.
This is more of a post-purchase issue, but make sure you're utilising a corporate billing system that lets you activate new orders and manage your invoices. It is a crucial aspect of the web hosting industry.
A corporate billing system, such as WHMCS, will assist you in automatically activating your clients' orders. It has a built-in help desk that allows you to manage your clients without having to log into numerous platforms. This naturally facilitates communication and billing, allowing you to be more professional.