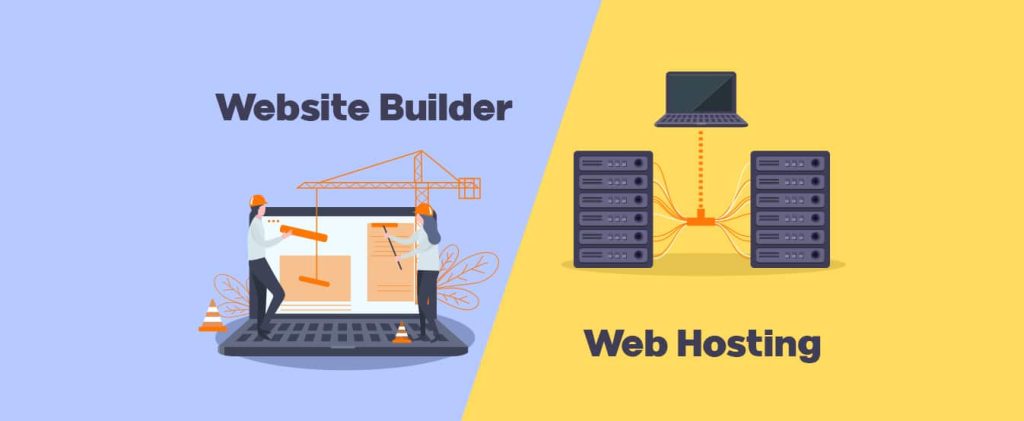 Web builders make it simple to get a website up and running. They do away with the requirement for any kind of technical expertise. Most employ graphical user interfaces, which allow you to drag and drop website items into place without having to bother about installing, setting, or scripting. Although this is enticing, there is another option: employing web hosting and manually putting up your website.
When compared to a website builder, web hosting has numerous advantages. Here are a few examples:
Consider this analogy: the simplest method to choose clothes in a store is to pick the best-dressed model and then pick those identical products from the shelves. This will result in a gorgeous ensemble, and you'll know that all of the components are compatible. The garments will not appear the same on you as they do in the store unless you are the same size as a model – and have the same proportions. There may also be alternative options that are more suitable for you, such as various colours or styles. And it's possible that buying a skirt at one store and a top in another is a better option.
The same is true while developing a website. The web builder is a simple and quick alternative. You will receive a well-designed and functional website. However, you will have fewer choices and less control.
You have complete control when you set up web hosting and then create your website from there. You can make your own design without being limited by the web builder's themes. You can also add as many pages and functions as you want to your website.
When using a website builder, you are frequently trapped in. That implies you can't take your website, including its design, images, and content, and move it somewhere else.
It is significantly easier to transfer a website between hosts when it is built manually. You not only own the design, but you also have influence over it.
3. The Myth of Time Saving
Many individuals assume that using a web builder to create a website is the fastest option. This is just partly accurate.
Because the learning curve is not as steep, you will be able to get your website online faster in the short run. However, you will need to spend some time learning how to use the web builder. When you take a longer-term approach to this, problems occur. Because each site builder is unique, unless you plan to stay with the same provider for the rest of your life, you will have to learn a new system if you decide to switch. Another disadvantage of the non-transferable nature of a web builder is that the skills you learn cannot be transferred to other platforms.
It's not the same as building a website from scratch. If you're running an online store, you'll most likely use a content management system like WordPress or Joomla, or one of the major shopping cart platforms. The abilities you gain on these platforms will transfer to your website regardless of where it is hosted. As a result, you will save time in the long term.
Content is another component that debunks the time fallacy in respect to web builders. The style and structure of your website are crucial, but the content is the most important factor in its success. This applies to the copy, photos, and graphics.
It doesn't matter what platform you utilise for content creation; it still takes time. Web builders can help you speed up the design process, but they cannot assist you in producing high-quality content. You'll either have to put in the time to create the material yourself or pay someone else to do it for you.