Configure Microsoft Outlook Express to connect to the mailbox via POP3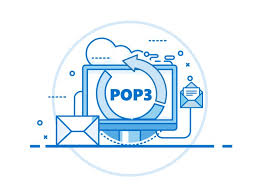 You can follow the instructions in this article to set up Microsoft Outlook Express to connect to the mailbox using POP3. Please follow these instructions:
Step 1:
Start Outlook Express first. From the top menu, select Tools > Accounts.
Step 2:
Next, select Mail by clicking the Add button.
Step 3:
Next, show Name: Enter your mailbox address and press Next.
Step 4:
Address for email: Click Next after entering your email address in @.
Step 5:
Next, decide. I selected a POP3 server from the dropdown box as my incoming server. Enter the mail server details:
          – Incoming mail server
          – Outgoing mail server
          – Click Next
Step 6:
To configure Microsoft Outlook Express, enter the following login information:
          – Account name: Type your login @
          – Password: Type your mailbox password.
          – Click Next, then click Finish.
Step 7:
Choose the mail account name next, and then click the Properties button.
Step 8:
Switch to the Server tab.
           – In the Outgoing Mail Server check "My server requires authentication".
Step 9:
Lastly, switch to the Advanced tab.
            – In the Server Port Numbers check "This server requires a secure connection (SSL)".
            – Click OK.
Note: Please use port 26 or 587.
A copy of emails are downloaded from an email server to a local computer using the one-way incoming mail protocol POP3 (Post Office Protocol version 3). The original data is removed from the server's inbox once the post office procedure is finished.
However, many service providers now offer the option to preserve the original copy, enabling users to read messages from various platforms and view the same content.
For users who only use one device to access emails and want to view their messages offline, we generally advise this setting. It can also be helpful for people who need to clear out space in an inbox that is almost at capacity.
Do bear in mind that this protocol does not by default allow you to sync the content of your offline inbox with that of your online inbox. Therefore, you risk losing every communication you've saved if the gadget that keeps them is stolen or damaged.
These are the ports that POP3 uses to establish a connection with an email server:
Port 110 – non-encrypted port
Port 995 – SSL/TLS port (also known as POP3S)