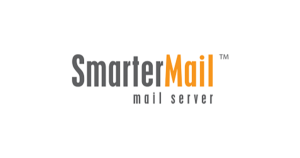 This tutorial assumes that you have already logged into your SmartMail account.
1. If the Settings icon is no longer visible, use the down arrow button to navigate down in the left navigation toolbar.
2. In Account Settings, go to the User tab and change the Display Name, Reply-To Email, Tme Zone, and Backup Email Address.
3. Select the Webmail tab from the drop-down menu.
4. Here you can change things like your login page's first page, the display format, and so forth.
5. Select Move to Deleted Items Folder from the Delete Action menu.
6. Next, select the Compose tab. Change the Compose Font to Arial to change the default settings for new emails we'll be writing.
7. Next, select the Forwarding tab. By inputting an email address and possibly permitting message deletion once forwarded, we can have SmarterMail forward messages to any other email account.
8. Next, select Plus Addressing. Plus Addressing not only lets you filter emails without having to develop content filter rules, but it also lets you use fake email addresses if you don't want to give out your real one.
9. Finally, save all of your changes by clicking the Save option.
We hope that this post has taught you how to adjust SmarterMail settings. Please check our Knowledge Base for more articles.