Your website likely has malware or script problems if windows appear with the subject "Deceptive Website Warning."
This problem is known to us because the spyware collects user information from websites. The browsers displayed this warning as a result.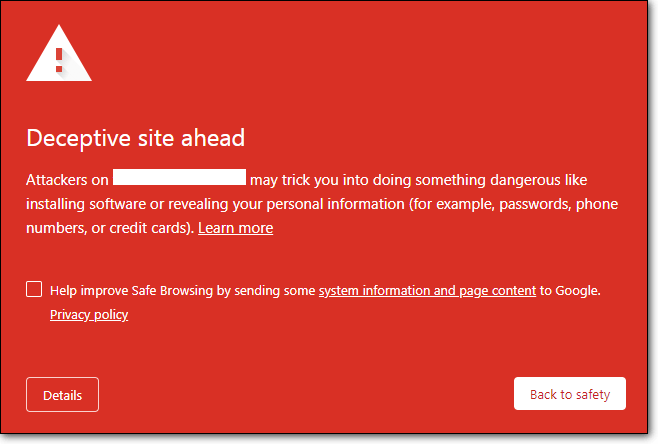 What Can You Do to Fix the Site?
To tackle this, you should filter your site and eliminate the malware and script.
Ensure consistently redesign your WordPress form and any modules.
After you're certain that the malware and scripts were eliminated, you can now demand a survey. The audit cycle occurs through Google Search Console (previously Webmaster Tools). Google is extremely quick with malware surveys (rather than their reexamination demands that can require weeks). The alarm will vanish in something like 24 hours, however it as a rule occurs in a couple of hours.
You can likewise allude to our Video Guide or Google's Guide on looking into your site.
Presently Google is prescribing website proprietors to enroll their webpage with Google Webmaster Tools. It can continually illuminate the proprietors about these powerless or undesirable programming downloads.