Windows VPS should be at the top of anyone's list if they seek an efficient and cost-effective hosting solution. This hosting is based on a virtual private server, so you get the best of both dedicated and shared hosting. Windows VPS hosting plans offer the same functionality as dedicated servers, allowing users to get the benefits of a dedicated server without spending a lot of money. This is why resellers and developers prefer the Windows VPS hosting package.
Dedicated servers are more difficult to operate than a Windows VPS hosting account. This can save firms money that would otherwise be spent on hiring someone to handle the dedicated server account.
Another significant advantage is that Windows VPS hosting requires relatively little hardware. Unlike dedicated server accounts, which require you to deal with a physical machine when applying for a plan, Windows VPS hosting does not.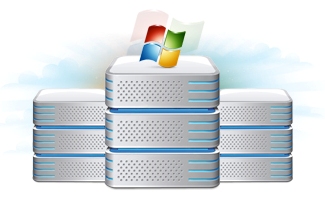 Your VPS will be managed by a hosting company on your behalf. This will allow you to rapidly resolve all of your technical concerns. However, you should determine whether the hosting company charges for management or provides it for free. When you use Window VPS hosting, your provider will check your windows on a regular basis and notify you if there is a potential problem with your server. This will assist you in avoiding any complications that may arise.
Predicting your server requirements can be difficult and time-consuming, especially for a layperson. Your hosting company will assist you by tracking your system utilisation requirements and recommending what you will require, as well as assisting you in saving money.
There is no reason why you should not use a Windows VPS hosting service. There's no need to be concerned about your website now that you've chosen Windows VPS. Everything has been taken care of for you, whether it's updating your system or backing up your data. You will also receive a personalised strategy for your website based on your requirements, all at a moderate cost.