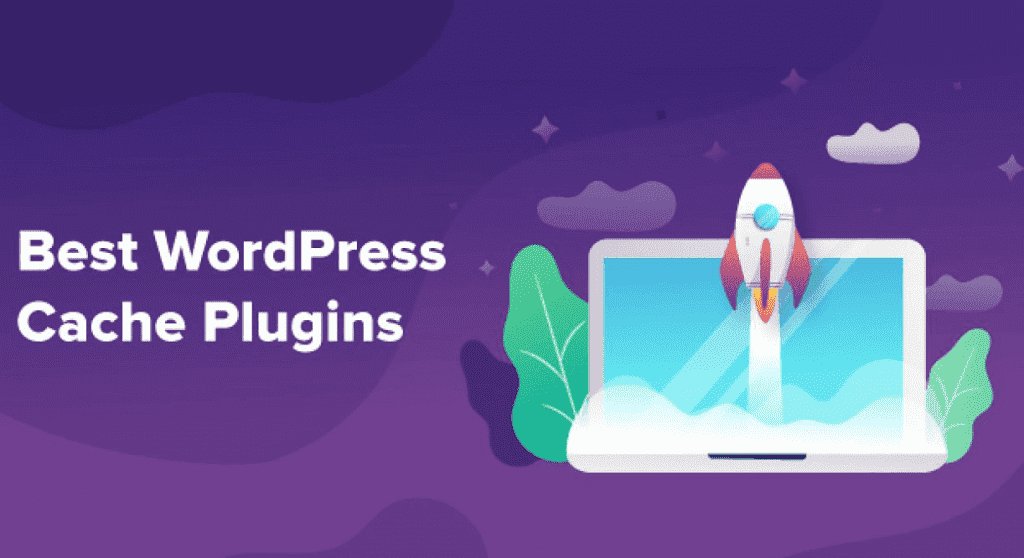 Did you know that implementing cache can significantly speed up your website? W3 total cache, WordPress Super Cache, Quick Cache, Hyper Cache, and other similar plugins are used by millions of WordPress-based websites. There are numerous tests with published results online, however the majority of them were conducted on a shared hosting platform. What about virtual private servers? Because this is a different platform, speed and other metrics may vary substantially. Let's compare the productivity of the above-mentioned plugins to see which one produces the best results.
Comparison of plugins for VPS server
We used a normal VPS server with 2x Intel(R) Xeon(R) CPU X5675 @ 3.07GHz, more than 2300 Mb RAM, and the OS CENTOS 5.8 x86 64 to execute the test. In each case, the test was run ten times, and the average results are shown. We used pages that were 245-250 Kb in size. Without caching, the average loading time on Gtmetrix was 1.014s and 0.835s on Pingdom. This is already fairly quick, but may WordPress plugins help to improve the situation?
The plugin is compatible with WordPress versions 2.5 through 3.5. Although it is not the most popular plugin (it had been downloaded approximately 322 hundred thousand times at the time of testing), installation is quite simple and intuitive. Simply type Hyper Cache into the plugins management in your WordPress admin panel. The install and activate buttons should then be pressed. Open Settings, Hyper Cache as soon as you activate it. Remember that you must change WP configuration and add define('WP CACHE', true). Some people find it inconvenient to have to edit crucial files, although it only takes a few seconds.
The results were intriguing: the average loading time on Gtmetrics appeared to be 0.823s, which was 0.191s faster than in the previous test. Pingdom, on the other hand, increased and seemed to be 1.0747s. The benefit is contradictory.
The plugin is compatible with WordPress versions 3.2 to 3.3.2 and has been downloaded over 370,000 times. You don't need to update any crucial files in this case: simply type Quick Cache into the plugins manager in your WordPress admin panel, click install, and activate. Then go to the plugin menu and enable caching: you may not change the default values.
In both situations, the Quick Cache Test revealed a reduction in loading time. Gtmetrics scores of 0.862s and Pingdom scores of 0.7616s (minus 0.152s and 0.0734s correspondingly).
The plugin is one of the most popular plugins and is compatible with versions 3.0 and higher (up to 3.5). (was downloaded almost 4 mln times). The installation procedure is simple. In the plugins management of your WordPress admin panel, enter WP Super Cache and select the install and activate options. After activating the plugin, go to settings > WP Super Cache to access the plugin's menu. Continue to the advanced settings by clicking Enable. Enable all recommended settings, scroll down the page, and edit Mod rewrite rules.
The WP Super Cache study results were equally impressive: a 0.19s drop in Gtmetrix and a 0.2657s difference in Pingdom!
This is another well-known WordPress plugin that has been downloaded 1,4 million times. It is backwards compatible with versions 2.8 and up to 3.2.1. Installation requires no technical knowledge: simply type W3 Total Cache into the plugins manager in the WordPress admin panel, select install, and then activate the plugin. Then, in the W3 Total Cache Performance menu, deactivate preview mode. Browser caching and page caching should be enabled. Set expires header and Set cache control header should be enabled in the Browser Caching section.
This plugin appears to be the most successful in terms of website acceleration. Loading time on Gtmetrix was lowered to 0.838s (a 0.176s improvement), whereas Pingdom reported a speed of 0.5027s (0.3323s difference).
We may now compare test results side by side to identify disparities. WP Super Cache and W3 Total Cache appeared to be the most efficient plugins, particularly when tested using Pingdom. However, the difference between these caching plugins is not significant. If you're stuck for ideas, consider these plugins from the angle of ease. W3 Total Cache is the top of our list because it allows VPS users to employ Alternative PHP Cache (APC) — a memory-based caching solution for PHP. Furthermore, users can easily set up a content delivery network (CDN). W3 Total Cache is a clear winner because to these essential characteristics.