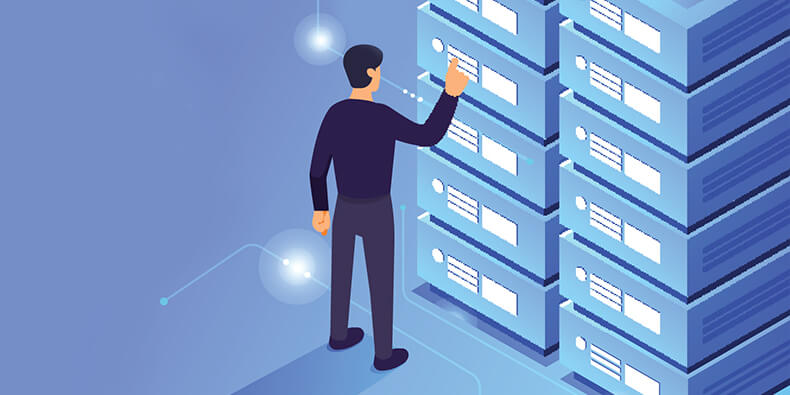 All businesses have goals, and the right technology, especially servers, may help them reach those goals. In that case, servers can be quite important in terms of expansion, but choosing the wrong dedicated web hosting could be fatal. Consider all of these aspects before choosing dedicated web hosting or taking any action that could have an impact on your company. Let's get started!
Aspects to consider before choosing dedicated web hosting
1. Hardware that is Required
One of the most crucial considerations you'll make is the hardware to use because it influences the availability and performance of your website. Purchasing the correct dedicated server hosting can be costly, so do your research and grasp the physical needs as well as the numerous features that come with it. The hardware specifications include RAM, storage space, network management capacity, and other hardware elements.
2. Data Security and Privacy
Protection and data privacy are essential when conducting an internet business. You may not be able to afford legal problems or damage to your brand's reputation as a result of a data breach, which is why the servers must be as safe and private as possible.
As a result, before selecting whether or not to subscribe to a server, you should check to see if the security solution is enough. When measuring the safety degree of the servers, you need also be aware of the ramifications and physical security of the data facilities.
3. Customization and Management
Because you are investing in your site's dedicated infrastructure, you must ensure that you have full access to its capabilities. And you must be able to fully modify it, as some businesses will offer you their services while claiming to have dedicated an entire structure to you. Nonetheless, you will be sharing server space with a few other people. It may have an impact on the website's efficiency, but it ensures that you have entire control and may adjust everything to your liking.
While dedicated servers are more expensive than shared hosting, you should choose a solution that provides exceptional value to your users. So, when you choose the best-dedicated web hosting services, you usually get a boatload of added benefits that help your business run smoothly. As a result, you can always shop elsewhere for a better deal.
When it comes to data recovery and restoration, a dedicated web hosting server gives you additional possibilities.
You can set up as much storage space as you like for backups and set up limitless managed backups to get your organisation back up and running quickly in the event of a disaster. It also allows you to install any operating system you choose.
It's a critical choice because the operating system you were given at the start could not have been the best fit for this scenario. When you're paying a lot, you should be able to set things exactly how you want them, so double-check the plan's flexibility ahead of time.
6. Customer Service is Available 24/7
Customer service and technical assistance must be available at all times. You must not be left stranded in the case of a problem due to the support team's slow response time. Also, make sure that support services are available by phone as well as email. When you can simply communicate with them via email, it will take a long time to contact them.
Dedicated web hosting, without a doubt, offers all of the benefits that serious online business owners would expect. However, it is significantly more expensive than traditional hosting. Examine your website, figure out what you're trying to achieve, then undertake a cost-benefit analysis in line with that.