Dedicated servers provide the flexibility and power needed to host the games of your choice. It improves your gaming experience by a factor of ten and gives your servers with more resources because you don't have to share them with anyone else.
Why not use an other server type, such as shared hosting for your game hosting, you could think. Although it may offer unique features at a lower cost, the gaming experience and dependability suffer as a result. You'll have to share resources with others (a lot of them), which will have an impact on performance, cause more lags and outages, and expose you to security concerns.
This explains why dedicated game hosting is so popular among today's gamers and streamers. A dedicated server for your videos or games means you'll have an entire gaming server to yourself, with lightning-fast response times. With the desired configuration, changing settings, optimising the server based on your demands, and so on, you have more control over your server.
So, let's speak about dedicated game hosting and how you may gain all of these advantages to play at a higher level.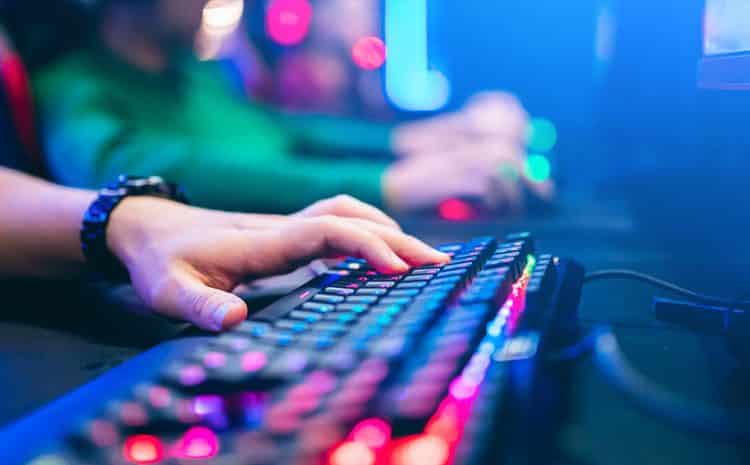 What is Dedicated Game Hosting?
Consider web hosting as if you were renting a block of land on the internet. You can utilise that space to create your website, stream videos, play games, and so on. This space can be rented at many levels, including shared hosting, VPS hosting, dedicated hosting, cloud hosting, and so on.
Let's say you've decided to use a shared hosting service. It's similar to renting a room in a shared residence. It may be inexpensive, entertaining, and provide temporary consolation, especially if you are the only one in the room. However, you will have to share some facilities with others. For you, the limited area and resources would be insufficient. You'll soon want to buy a home of your own.
Similarly, dedicated hosting is the answer for gamers who are fed up with all of the restrictions. It will come in handy if your team grows or if you want to invite friends from all around the world to play your game.
Dedicated hosting is a group of powerful servers that allows you to host high-end games that demand a lot of processing power. You have your own room with all of the resources tailored to you, and you can invite as many others as you like to join you in playing and customising it. Isn't it exciting? Yes, it is. However, it comes at a larger price, but the benefits are well worth it.
What are the Advantages of Dedicated Game Hosting?
You know what dedicated hosting has to offer; now let's look at how it may help you.
1. Exceptional Speed and Performance
Dedicated hosting refers to a server that is solely dedicated to you, with all resources such as CPU, RAM, storage, and so on. It makes advantage of the most up-to-date processors, software, and technology to provide you the best possible experience.
As a result, your gaming speed improves, which immediately benefits your gameplay. It can also handle additional traffic or players joining from all over the world, and it can host strong video games like Minecraft, Valheim, and others.
2. Downtime and Delays are Minimal
You are unlikely to notice any downtime or latency due to the great performance and quickness. Sharing resources with no one helps the cause even more. As a result, you won't have to deal with the slow game loading or frequent crashes that used to ruin your mood, and you'll be able to enjoy smoother gameplay.
You have more flexibility with dedicated hosting because you are not competing for uptime or bandwidth. You may even configure and install things on your own, as well as integrate with other applications to incorporate forums and display player standings, among other things. Furthermore, they provide a powerful control panel via which you can easily manage everything, or you can leave most of it to them and spend more time playing than controlling it.