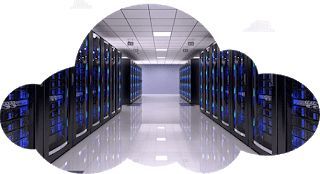 KVM (Kernel-based Virtual Machine) is an open-source virtualization technology that comes pre-installed with Linux. It essentially transforms your Linux into a hypervisor. A hypervisor, as previously stated, enables a host machine to execute numerous, separate Virtual Machines. KVM turns Linux into a bare-metal type-1 hypervisor. Now that you've learned the fundamentals of both KVM and VPS hosting, let's look at the advantages that KVM can provide for your VPS-hosted site.
Advantages that KVM can provide for VPS-hosted site
1. Dedicated and Isolated
KVM is distinct from shared servers and other types of virtualization (such as OpenVz), which share the server's resources across all users. KVM virtualization isolates each virtual machine on the host node fully. Each KVM virtual private server (VPS) will have its own RAM and CPU resources. Each KVM VPS also comes with its own kernel, control panel, and operating system.
2. Full Control 
KVM VPS gives you full root server access, giving you complete control over your hosting account. This means having complete control over your server environment, including the ability to install appropriate apps and software as well as change server settings to suit your needs. Furthermore, having cPanel pre-installed can simplify server management and allow you to take advantage of full root access. You may fully customise your web server, PHP, mail server, and other installations with KVM VPS to meet your specific needs, which leads us to the following benefit.
3. Ownership
If you have total root access to the server, you can access it directly. You have the freedom to own the server machine thanks to the privacy provided by virtualisation technologies like KVM (similar to the ownership of a Dedicated Server). All of this comes at a fraction of the cost of a dedicated server. You can make judgments about your website without worrying about anything else because you have dedicated computing resources, IP addresses, and mail servers.
4. Cost-Effectiveness
While VPS Hosting is more expensive than Shared Hosting, it provides dedicated resources and full root access at a fraction of the cost of a Dedicated Server. Furthermore, with the growing popularity of VPS Hosting and technological improvements, many providers now offer KVM Hosting at affordable pricing, with the promise of a stable, fast, and secure environment. You don't have to spend a lot of money on a Dedicated Server when you can use this low-cost virtual environment instead.
5. Less Neighbourly Noise
If you use a KVM VPS, the other users on the server will have no impact on you or your account (and vice versa). You will be unaffected if other accounts decide to execute scripts that overpower their accounts and take their servers offline. Your account will not be harmed. This also protects you from possibly harmful activities taken by other accounts. If, for example, another user decides to install obsolete software that poses a significant security risk, your accounts will remain safe.