How to Add Contacts From Global Address List In Outlook
1. Firstly, open the Address Book dialogue box as follows:
Click Tools > Address Book in Outlook 2007 (download here).
On the Home tab of Outlook 2010 and 2013, click the Address Book button.

2. In the Address Book dialogue box that appears, click the Address Book box and select Global Address List from the drop-down menu.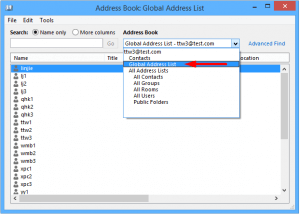 3. Then, using your mouse, select the contacts you want to save to your personal contact folder.
Notes:
I By holding down the Shift key while clicking the first and last contacts, you can pick numerous neighbouring contacts.
(ii) By holding down the Ctrl key and clicking each non-adjacent contact one at a time, you can pick several non-adjacent contacts.
4. Select Add to Contacts from the right-clicking menu and right-click the selected contacts. Take a look at the image below: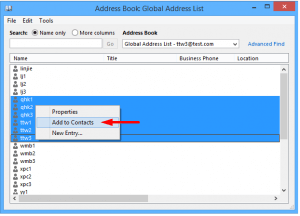 5. Finally, the Address Book dialogue box should be closed.
All selected contacts in the Address Book are now added to the default contact folder of your Outlook data file's default Outlook data file.