What is Free Web Hosting?
A free web hosting option is when you host your website on a web server for free. There are various red flags to be aware of if you are using a web hosting provider that claims to give free web hosting.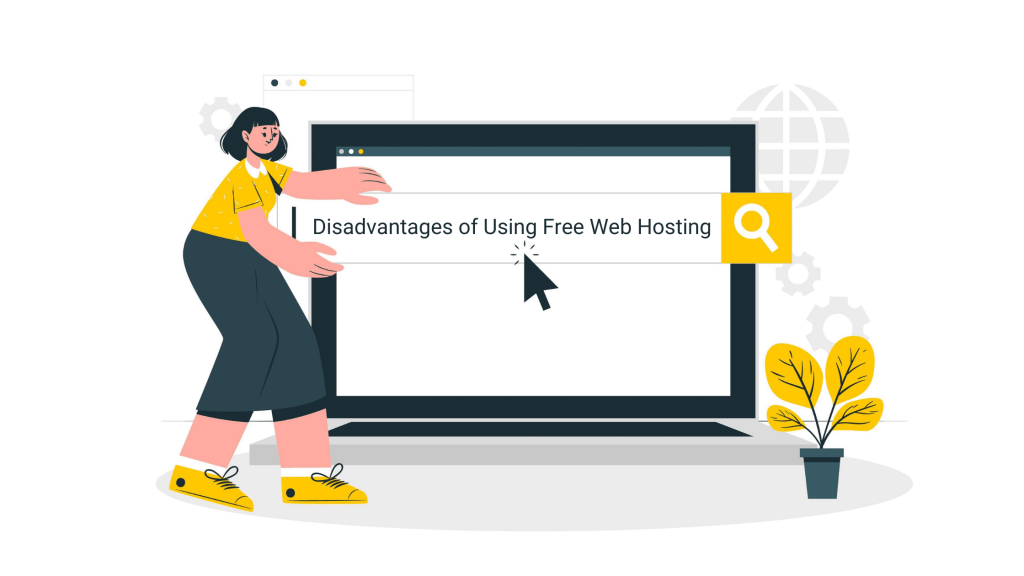 Disadvantages of using a Free Web Hosting
Providers of free web hosting make bold claims regarding their uptime and availability. It's likely that you wouldn't see it at first.
However, as you use their service and set up an uptime monitoring check, you'll notice that the downtime is greater than you anticipated. If you want to make money from your blog, it could hinder your conversions and leads.
Readers will lose interest in returning to your blog if it does not load when they try to visit it, even if you are not generating any money. And the worry doesn't end there; you can wake up one morning to find that your website has vanished. Unfortunately, your hosting provider does not offer any reliable backup alternatives for you to restore it.
There is always one key feature of free hosting that free hosting providers fail to deliver, and that is performance.
The better the user experience, the faster your site loads. With a strong user experience, you can expect more interaction from your readers, which will help you create leads and share your blog with their social circles.
If your website takes too long to load, readers will leave to locate another resource and eventually stop coming back to your blog. Free web providers scrimp on resources because you don't have to pay for them. Overall, the servers are inadequately optimised and will be unable to manage any current website with a large number of dynamic elements.
Incidents can occur with any hosting service. However, prompt customer service and the ability to resolve issues quickly are critical.
If something goes wrong with your free web host, you'll have to wait forever for a response or for them to fix the problem. Some services don't even have a customer service department. As a result, you are unable to contact them in any case.