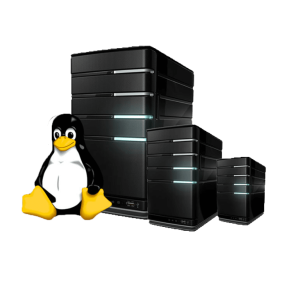 Many online business owners go for Linux VPS hosting because they want unbroken service and unrivalled server performance. They consider Linux VPS to assure non-stop running of their online business / application because even a small disruption costs them a lot of money. But, what are the factors to consider while buying a Linux server?
Factors to consider while buying a Linux VPS Server?
The CPU execution load is a major worry for the majority of dedicated server owners. A Linux VPS server is preferable to a standard PC since it is lighter. Virtual CPUs are used to run VPS one servers. The burden on the CPU varies depending on the process. Web servers are more likely to use up CPU resources, whereas online game servers and chat box servers put a strain on a server's CPU. If your organisation requires a speedier response, it's critical to choose the right CPU.
Another key technical issue to think about is RAM. Its size and type are important to the server. A website with 2000 visits per day can be efficiently handled with 1GB of RAM and a single core CPU. A 512 RAM system likewise works well and runs smoothly. However, for high-traffic sites like gaming or live chat, it slows down the entire process. Website page speed will be important in the future, and it must be speedier. As a result, as the owner of an internet business, you must be extremely specific about your needs.
Disk space is another important consideration that is entirely dependent on the amount of data you intend to store on the server. The amount of data stored is also determined on the sort of website you're hosting. A personal blog uses less disc space than a social networking site like Facebook or Twitter, which take up a large portion of the disc space. A 200 GB hard disc is sufficient for running a personal blog, but even a hard drive of 20 GB will not be sufficient for running a games website with a significant number of users. So, before you get a Linux VPS, make sure you know how much hard disc space you'll need.
Another key thing to consider when purchasing a Linux server is bandwidth. The amount of active users or visitors to your website, as well as the nature of their conversation, are strategic considerations. A small website requires at least 300GB of bandwidth, whereas larger websites with media-heavy pages require at least 1000GB of bandwidth.
Aside from the components listed above, a few performance criteria are also crucial. Specifically, the total performance of a web hosting service is determined by the parameters listed below. They are as follows:
Uptime of the server
The speed with which the page loads
Distributions
Monitoring software for websites
Protocols for security