Allow the experts to handle your web company.
We help you attain your objectives with our professional digital services.
Your vision, our mission! Let our experts make it happen for you. Wesbytes offers great digital strategies our digital services will deliver your informations  including data and content across multiple platforms and devices through different streamings.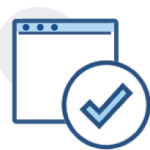 Search Engine Optimisation (SEO)
With search intent, be found and ranked #1 on Google search results. In a long-term marketing plan, increase organic website traffic, prospective prospects, and sales.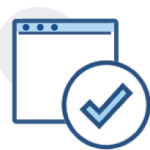 Contact the appropriate customers at the appropriate time. With a paid advertising plan, this will assist enhance brand awareness and sales conversion.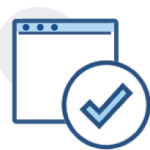 Increase brand awareness and sales using social media networks. When your target demographic is engaged on social media, you'll get more potential leads and sales.
Allow our experienced staff to run your company.
With more than 5 years in the industry, our team has assisted over 500 customers with everything from website design and upgrades to marketing strategy.
Plan, Propose, and Execute
Our staff will assess your situation and make recommendations. We will ensure that each step yields greater outcomes (Leads, Sales & Hit KPI).
Solutions For Your Wesbite
Our staff will handle all eCommerce operations, optimization, and website changes. Getting a staff to help your business is both cost-effective and efficient.
Data Analysis Report for the Month
From the data analysis report, you may maintain track of every operation and marketing campaign and attempt to enhance them.
Individualized Consultation
Our experts are ready to help you with account performance, product and keyword optimization.
Technical Support Dedicated
We are prepared to assist you with any account-related issues.
Support at the highest level
We offer courteous and competent top-tier technical support by email, and live chat.
Digital marketing is a group of specialists that will oversee all aspects of internet marketing, including concept generation, graphic design, content creation, ad campaign management, and optimization.
Search Engine Optimization (SEO), Google Ads, and Facebook Ads are all part of our Managed Digital Marketing solutions. Our staff will optimise each campaign depending on the outcomes in order to meet the client's KPIs.
*All included services will be determined by plan tier.
Your eCommerce business will be managed by a staff with eCommerce and marketing experience. When problems emerge, they can contact account managers from the marketplace, payment gateway, and digital advertising platform. Our team has over 5 years of eCommerce and marketing expertise and presently manages over 500 companies.