1) Firstly, log in to the Plesk admin panel.
2) Next, click on 'Websites & Domains', normally it will be selected by default. Then, click on the 'Add Domain' button.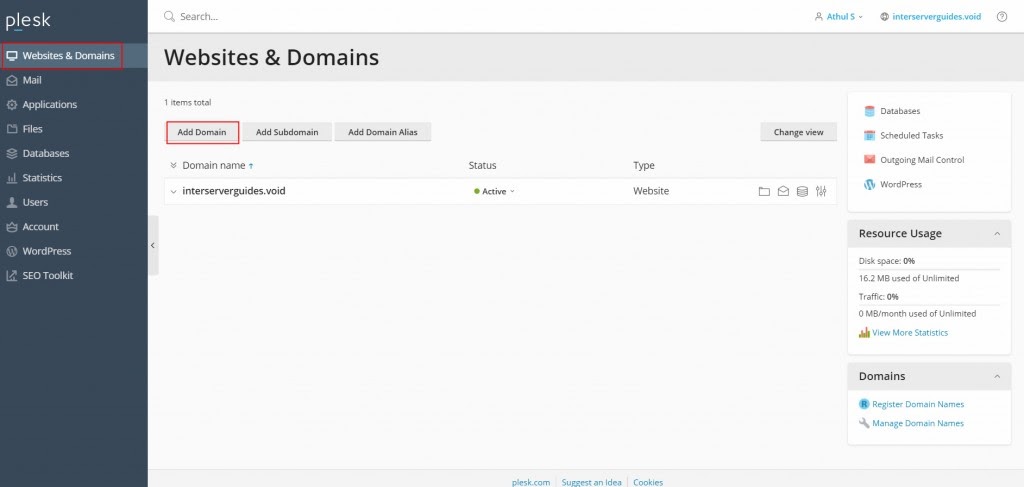 3) After that, please add your Domain name.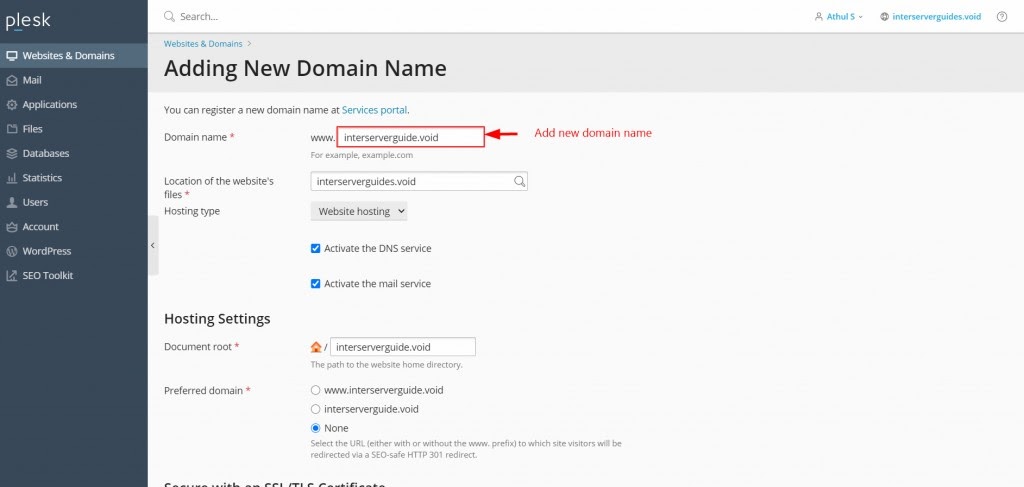 4) Scroll down and select the check box "Secure the domain with Let's Encrypt"  to ensure that the domain has SSL activated. Click 'OK'.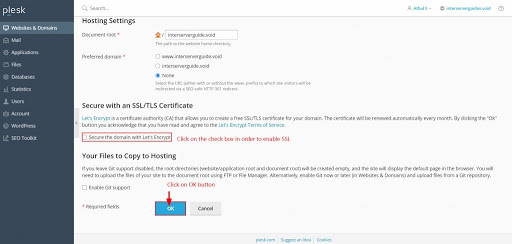 5) Once the domain is added, you will see the message "The domain was successfully added".