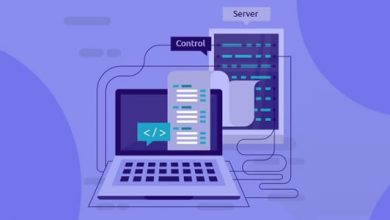 The VPS control panel is a critical component of administration. This tool substantially simplifies the process and enables you to easily alter the settings for all programmes. This panel on the server instals the essential software required for hosting sites, such as a web server, a database, a DNS server, a database management system, a mail server, and web server configuration files.
We hope that this post has assisted you in determining which control panel is best for you and your work.
The top five control panels will be discussed in this post. We hope that after a thorough study, you will begin working with one of them!
Only Linux-based operating systems have access to this control panel. It is one of the most widely used virtual server control panels. It offers a graphical interface as well as a server control interface via WHM.
If a site is hosted on your server, you can administer it via the graphical interface as well as WHM. This control panel is suitable for both beginners and experienced console developers.
This control panel has a wide range of capabilities! Various functions are located on a single page, which greatly improves the ease of use of this panel. Furthermore, each function has a brief description of what it is designed to do. The following are the key functions:
Immediately administer your domain name
Creating and managing a database
Monitoring of server performance
A record of all messages, changes, and errors
Security features, such as IP blocking
Setting up mail servers, as well as creating and maintaining your email
This commercial virtual private server control panel allows you to administer software such as web servers (Apache, Nginx), mail servers (Exim/Sendmail/Postfix), and other associated programmes. It is a relatively new vps control panel. It has a user-friendly and straightforward UI.
ISPsystem created this control panel and updates and supports it on a regular basis, ensuring that it always maintains a high level of service. This panel is used to manage servers and offer virtual hotspot services. As a result, ISPsystem produced two versions of this software: Lite and Business.
ISPmanager's primary functions are as follows:
Management of user accounts (Business version). This function is useful if you intend to engage in reselling
Database management
FTP, and other related activities.
Magazines and statistics
Server configurations required for operation, instant domain name management
Different degrees of backup
This commercial panel was created in Novosibirsk, Russia, and was first distributed by the American company Plesk Inc. SWsoft purchased it in July 2003. The server administrator can use this control panel to establish sites, DNS records, accounts, and much more (which will be discussed later).
Plesk's current version allows interaction with Github and Docker, as well as simultaneous control of several servers. It also includes a ready-made development platform that includes Node.js, PHP, Python, Ruby on Rails, and other software tools.
With PHP FastCGI support, this panel also increases system dependability and speed. Plesk's IIS7 implementation enables Windows users to swiftly and simply offer new services to the market. This control panel includes all of the resources needed to deal with web servers easily and conveniently, as well as support for Apache, MSSQL, E-Mail, IIS, MySQL, DNS, and more.
There are numerous benefits to using this panel. When you choose Plesk, you are certain to receive:
Work with the panel is safe
The interface is simple and easy to use
There is a function for differentiating administrator access levels to the panel: Plesk server administrator, reseller, client
Automation of management of many server features
Fine-tuning php on each site
The availability of a mobile version for monitoring and managing servers from iOS, Android, and Blackberry devices.
Concerning the drawbacks, the following can be mentioned: excessive resource usage and a limitation on the number of domains. However, if these flaws aren't too serious for your job, this control panel is your best bet and a must-have tool.
This control panel is referred to as a "great free option" for operating virtual private servers. Vesta includes all of the functionality needed for rapid and easy usage, without the need for "manual" configuration file changes. This management panel makes working with the web server much easier.
If you do not have time to interact with the console as the administrator of your service, you can install Vesta Panel, setup the server once for your project, and then no longer login to the server unless absolutely necessary.
This panel completely supports the following:
Web server (Apache + Nginx)
DNS server
PHP stable version
Working with this panel is ambiguous, as evidenced by this. You can create a new user and appoint or remove an administrator in this control panel's Users section. For the user, choose a "package." In this scenario, the plan includes hosting limitations such as the number of sites, domains, databases, and so on. Tariff plans, for example.
This panel has a BACKUP section, which provides backups, which is a very vital and significant feature. VESTA creates three copies by default, with each new one replacing the preceding one. You can restore the database, mail, domain settings, or site files separately from backups. You can accomplish everything at once.
JBMC Software in Canada created this hosting control panel in 2003. You can write your own scripts using the API. It has a simple navigation system with a limited number of functions and menus. System requirements are modest and the speed is high.
DirectAdmin can establish user and reseller user account templates
Manage DNS
View system information and statistics on spent resources
Create backups
Create MySQL databases, among other things
When a service crashes, DirectAdmin immediately restarts it. It is a more capable control panel than cPanel while using far fewer resources, making it faster and more stable.