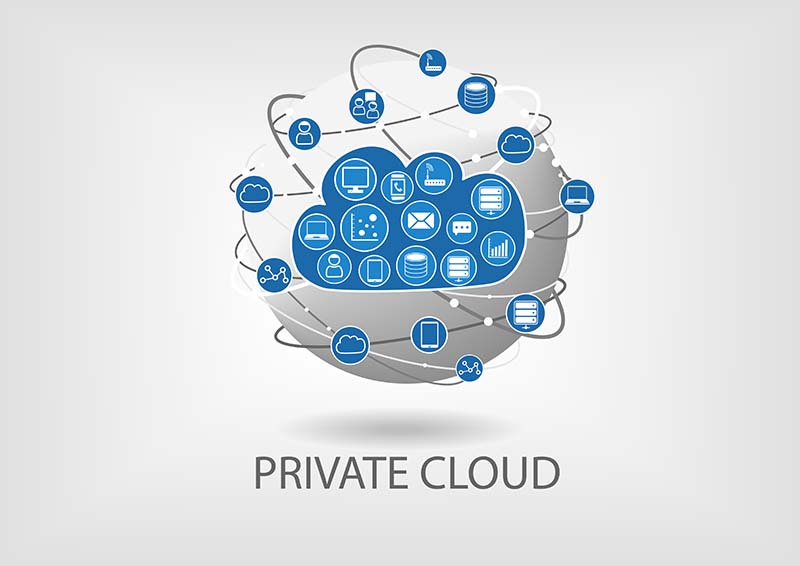 One of the most important benefits of private cloud infrastructure is that it helps organisations comply with data privacy rules because it is only for the use of a single customer. Although the public cloud is a secure environment in and of itself, the private cloud's single tenancy makes it perfect for businesses that collect, store, and process personal and sensitive information. Its separation from other users ensures that risks affecting other tenants in a public cloud environment have no bearing on their own security.

Furthermore, the private cloud allows businesses to create cloud infrastructure in accordance with their own access-control and retention policies, providing them more control over their data.
While the private cloud is more expensive to use than the public cloud due to its nature, businesses still profit from the fact that a hosted private cloud is substantially less expensive than building one in-house. In a hosted environment, the large capital commitment required to establish and manage an on-site, private cloud datacenter is not required. Organizations are left with a more affordable monthly charge for the service because the provider provides the essential infrastructure. This can save you a lot of money.
A private cloud's single tenancy allows businesses to have more control over their equipment and data. They can track the performance of their servers and use their own technologies to detect problems and take action as needed to avoid downtime.
This additional power allows businesses to tailor their private cloud to their own needs. They can select the infrastructure, networking, and storage that best fit their business and IT needs, assisting them in achieving their objectives in the most efficient manner possible.
4. Business Continuity and Disaster Recovery
Disaster recovery and business continuity solutions are best deployed in the cloud. Remote backups may be performed continuously and at high speeds with a system hosted in the private cloud, guaranteeing that all systems have an up-to-date backup and that complete recovery can be completed quickly in the event of a disaster. Modern backup solutions enable data to be encrypted in transit and at rest, as well as verified for integrity to guarantee data is not corrupted, for further protection.