If you've been running your business online for a while, you may be familiar with web hosting. You've probably heard of data in the cloud and may even be familiar with cloud servers. Virtual servers, virtual machines, and even virtual private servers are all terms that you may be familiar with. You may have launched your online business website with shared hosting and now need to get the best cloud VPS hosting. We'll go over the ins and outs of the best cloud VPS hosting in this article to assist you.
Cloud computing is the method of processing, managing, and storing data via a network of remote servers located on the internet. The storage methods are the same regardless of the cloud platform you use, whether it's a cloud VPS, cloud dedicated, or cloud server hosting. Despite the fact that you can access the cloud from a local system, the cloud's aim is to be distant, eliminating the need for local resources for data management, processing, and storage.
Things can be a little different with cloud server hosting, often known as public cloud hosting. A public cloud is typically supplied on a pay-per-use basis and consists of a virtualized pool of resources spread over multiple virtualized servers.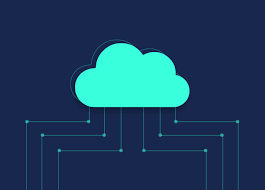 Simply described, a virtual private server (VPS) is a dedicated hosting environment that has been partitioned into particular server resources from a parent server.
Consider it as an apartment or condo building, where each unit has its own set of resources for its residents. In a shared setting, it's similar to living in a house with everyone having their own room but sharing the common resources. Furthermore, a dedicated environment is equivalent to owning a complete house for one person.
Virtual Private Servers (VPS) use a hypervisor (virtual machine manager) to run virtual machines on a parent server. Each virtual machine is either a guest or a kid instance, with a guest being related to a hot and a child being related to a parent. The VPS functions primarily as software running on a host or parent server, similar to a physical server.
The hypervisor is offered to the guest operating systems as a virtual operating platform to oversee the execution of the guest operating systems in the finest virtual private server hosting. Guest cases that share a common operating system may also share virtualized hardware resources while remaining independent of one another.
What can I do with my cloud VPS hosting?
Maybe you've outgrown your shared hosting situation. Cloud VPS hosting is ideal for scaling up your website's server resources.
It is, in reality, the best VPS hosting for eCommerce, allowing you to run safe eCommerce sites. You may acquire an SSL certificate included with a more powerful package. Don't forget that all ecommerce sites require an SSL certificate.
Perhaps you're a gamer seeking for the finest virtual private server (VPS) for game servers. VPS hosting is ideal for Minecraft and other gaming servers. Use the best server resources to improve your users' gaming experience from start to finish.
What you can do with the greatest cloud-based VPS server on the market is limitless. VPS servers can be used for a variety of purposes. The following are some of the most prevalent uses for VPS services:
Hosting blogs with moderate to high traffic.
Web hosting is resold.
Hosting for online stores.
Hosting sites with a lot of resources
Gaming-related websites require special web hosting.