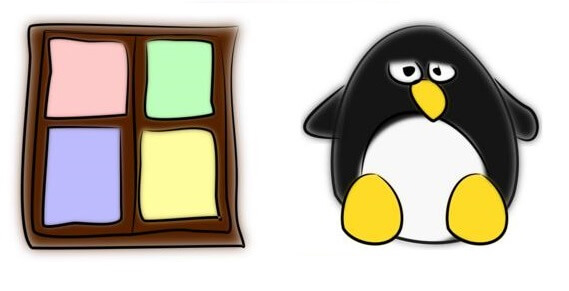 Every company need when it comes to hosting services. If a company expects to grow quickly, it will most likely choose a low-cost plan and recommended to use virtual private server. This is due to the fact that VPS Hosting provides you with an isolated hosting environment, dedicated resources, random access memory, large storage, limitless bandwidth, the highest uptime, dependable infrastructure, and much more. Web hosting services should also provide improved stability, reliability, and scalability. These are just a few of the reasons why people choose VPS hosting. However, when it comes to VPS, you have two options: Linux VPS or Windows VPS. Both offer a wide range of advantages, features, and application flexibility.
The Linux VPS will have the better performance compare with the Windows VPS. This is because the Linux VPS has use less resource due to it is controlled from command line and does not required to reboot while Windows VPS will controlled from Graphic User Interface that cause more resource usage and need reboots after update the server.
Linux is an open-source operating system that Linux VPS is less expensive than Windows VPS. Open-source software permits users to study, modify, and distribute the programme to anyone for any reason. For resellers and end-users, the open-source software distribution strategy often comes at a low cost. 
Free Linux distributions with enterprise-level capability are available; hosting businesses can utilize Linux to set up a managed VPS hosting environment. Because the OS is free, they may charge clients as little as possible, with a small markup on their service. The cost of a Windows license is quite significant. If a hosting company must pay for the operating system when setting up a VPS environment, the costs will be passed on to you.
Linux VPS has more secure due to the only admin can high-level access to your server. It has a large development community that is continually working to improve the security of its already remarkable features. The security of a Windows VPS is similar to that of a Linux VPS, but it is a little less so. The Windows Operating System is the most vulnerable to security risks of any operating system. Despite the fact that Microsoft's developers are constantly attempting to resolve any vulnerabilities, being the most attacked operating system doesn't help its cause.
VPS web hosting is designed to meet the demands of organizations that want more hosting resources than shared hosting can provide. VPS hosting is preferred by site owners who want the ability to grow their site, run multiple sites, use their preferred CMS, and choose from a variety of trusted tools. This kind of flexibility is a big advantage of VPS hosting, and both Linux and Windows may offer it to different degrees. Linux VPS is more flexible than Windows VPS because Linux makes it easier and less expensive to add processing power; also, Linux offers more CMS and site administration tool options. 
You won't lose any web server capability if you choose a Windows VPS, but your CMS and tool options will be severely constrained. You'll need to learn to appreciate Microsoft technologies like ASP,.NET, and SQL Server. Regardless of the operating system used, a well-managed VPS will provide business owners with flexibility, but if you want to quickly alter server resources, have the option to choose the CMS and tools that best match your needs, and avoid being tied to a single company's software, you'll want to go with.
Configuring the system to dynamically distribute storage, RAM, and CPU resources may appear to be a time-consuming and complicated addition to the routine site management tasks you're used to. Those issues are relevant if you choose a Windows VPS. You might expect a severe learning curve unless you're already an expert in Microsoft platforms. 
Even as a well managed product, Windows VPS can provide issues for non-technical site owners seeking to make high-level configuration decisions. VPSs based on Linux are available as a managed service that gives you more control over server resources while also making it simple to exercise that power. Site owners who previously used shared hosting options will find themselves using the same tools they've used for years to manage their websites, mainly cPanel and WordPress.
Linux VPS is backed by the Linux community as well as the VPS provider you select. VPS providers use in-house support personnel to assist their customers in the event of a problem. Microsoft as well as your VPS provider provide support for Windows VPS. However, because the VPS Provider pays for premium Windows support, you will be charged for it.