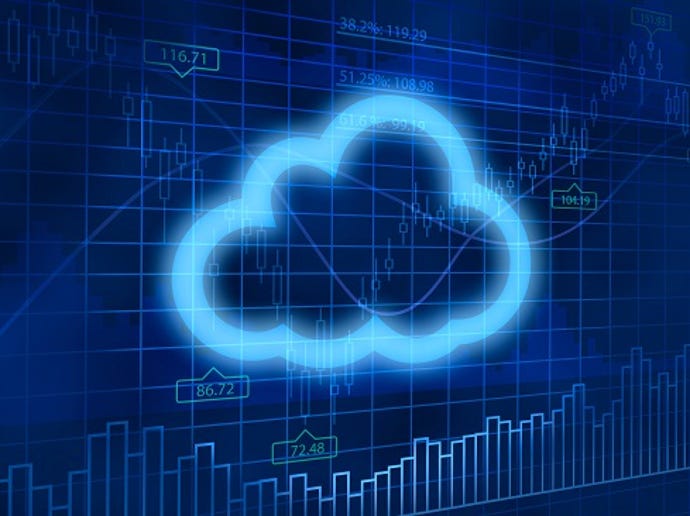 Finance firms may use cloud technology to build the infrastructure they need for digital transformation, allowing them to improve customer experience, drive growth, and stay competitive while remaining compliant with regulations. We'll look at why finance firms require cloud services in this article.
Why Finance Firms Require Cloud Services?
1. Cloud Keeps Financial Data Secure
Finance companies are extensively regulated, which comes as no surprise. Customers' financial information as well as details on trade operations are among the most sensitive data they hold. This makes it a highly valuable target for hackers, since it might have a significant impact on personal and commercial customers, as well as the financial institution itself, if stolen. As a result, businesses in the sector must prioritise security in their IT operations and build a safe infrastructure that effectively defends them against threats.
The problem for many finance firms is that achieving such protection in-house is difficult. Modern security tools are costly to implement and demand specialised knowledge. Cloud providers, on the other hand, already have the tools and experience to safeguard their infrastructure as well as their customers' systems and data. This also aids them in adhering to rules such as GDPR and PCI DSS. As a result, migrating to the cloud may provide levels of security far superior to what most firms can achieve on-site, and in most cases, security is included in the service cost.
Cloud vendors protect financial organisations in a variety of ways. For individuals who are concerned about the public cloud's multitenancy, a hybrid cloud infrastructure can be employed, with data stored in a single-tenancy private cloud and apps running on the public cloud.
Regardless of whether the cloud system is public or private, it will be well-protected by a powerful arsenal of cutting-edge security solutions. These include cutting-edge next-generation firewalls, as well as anti-malware, data encryption, SSL certificates, DDoS protection, VPNs, email verification and encryption tools, spam filtering, and other security features.
Companies have been pressured by the continual expenditures of employing IT as the banking sector has become increasingly reliant on it. The cloud offers considerable cost-cutting and cost-management advantages. Companies no longer need to invest in expensive gear or pay for the upkeep of a data center when they go to the cloud. They switch from capital to operational spending, giving them more control over what is spent, by whom, and when.
Furthermore, the cloud's scalability allows finance organisations to scale their IT resources on demand. Whether dealing with spikes in website traffic or resource-intensive processes, their system has access to all the storage, bandwidth, CPU, and RAM it requires to keep things running smoothly. The financial benefit is that this is billed on a pay-per-use basis. Once the demand has subsided, the business can pull back and cut expenditures.
For finance organisations, cloud technology opens up a world of possibilities, allowing them to innovate quickly, improve consumer experiences, and work smarter and more efficiently. Simultaneously, it provides a compliant environment in which to store and secure their sensitive data.