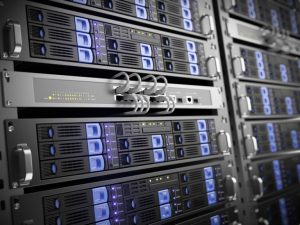 Dedicated server hosting often entails a single machine dedicated solely to the demands of a specific network. Businesses can save space, time, and future resources by having a server dedicated to hosting, storing data, or even talking with other computers. Here are some of the benefits of owning your own dedicated server.
It should be quite simple to choose between a dedicated and a shared server. Most firms opt for shared servers in order to save money and be more convenient. Despite the cost, there are a number of distinct advantages to having dedicated servers. So, if you're considering a dedicated server over a shared server, keep these considerations in mind to help you make a better selection. Here's what you should look for in your server:
Examine your server's operating system for compatibility. Additionally, the open source stack should be checked for Ruby on Rails, Linux, or even an Apache/php/mysql server.
You may determine the amount of RAM required for your design by deciding on the technology stack.
It's best to choose a server that has enough bandwidth and storage capacity to host photographs, movies, or other multimedia alternatives like flash apps.
Check out the monthly rates and setup fees. Compare software licence, upgrades, and parts prices, as well as other management plans and extra services.
Finally, the variables that are specific to your business or personal use should be used to evaluate whether the optimal server is dedicated or shared. Don't be afraid to look for a suitable server distributor who will adhere to your specifications.