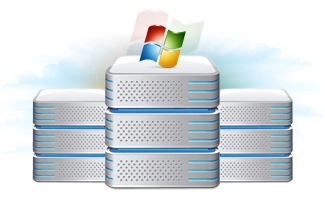 A Windows VPS is use the vitualization technology and most of the company prefer Windows VPS server to host the server that allow them to scale their server's powers easily. The VPS is the concept of separate the one of the physical server into the multiple form of the virtual server.
Just like virtual machine, it use the virtualization concept to create a virtual private server that is can save the resource usage and isolate it from physical hardware and able to create multiple virtual server with single server. The Windows VPS could more compatible with most of the Microsoft Product and it is popular. Other than Windows VPS uses server virtualization to seperate physical server into virtual servers, it also gives root access so that the users can work freely.
Windows VPS is designed in Graphical User Interface that allows the users to interact to the server configuration. Unlike the command-line based server, it may harder to communicate between the users and the server during the server configuration. With the command-line based server, the user are required more technical skill in order to operate the server. The Window VPS that provide that more end-user with Graphical User Interface for the user to let them easily to setup the server without high level of technical skill.
Windows VPS is much less expensive than buying the dedicated hosting server that cost saving without affect the performance of the server to increase the power of the server and it was 24/7 uptime.
The virtual private server will divide the storage space and also other server resources into multiple form from the single physical server. It could not be easily infected by other server because it does not interact with another server due to isolation of the server partitions and without sharing the server resources to other servers. If one of the servers was infected by malware while the server is using shared hosting, then it will affect another server which share the server resources. With the VPS, it can reduce the risk of infection from malware to other servers. It is because the server is totally separate the environment from others and without connect each others. 
The Windows VPS that was using the virtual technology to host the virtual server, the server that can take less to load due to the server resources are separate from other servers. That means, the other servers do not use your server resources that it will not affect your server loading time.