Anti-Spam that is both accurate and efficient
Boost Your Company's Productivity
Protection against emerging threats that is both timely and automated
Anti-Spam Solution by SpamExperts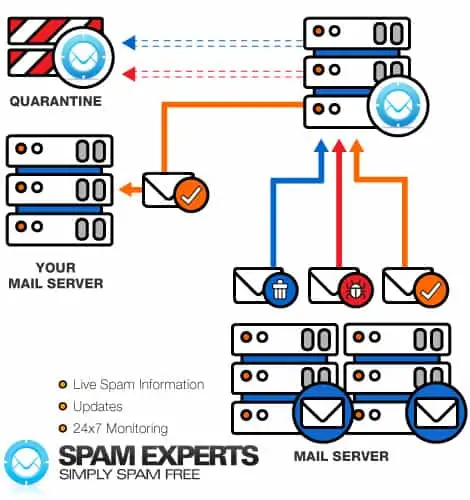 In today's corporate environment, email is the most crucial mode of communication. Spam, on the other hand, remains the greatest severe threat to email productivity and resource efficiency.
SpamExperts is an enterprise-grade anti-spam solution that will help you get rid of the continual barrage of spam and other dangers that clog up your inboxes.
SpamExperts is a gateway solution for spam. All inbound emails are routed via the SpamExperts system, screened, and then sent to the unmodified destination mail servers when the MX-records are updated. Spam, viruses, phishing, and malware will all be blocked before reaching your inboxes.
How Can SpamExperts Benefit Your Company?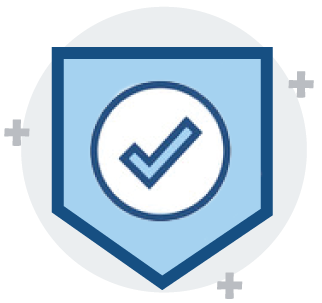 Gain Massive Productivity
Daily spam texts are no longer an issue for your staff. Every day, they save a significant amount of time and have complete visibility and control over their email flows. The time saved adds up to huge productivity improvements for your company year after year, enhancing your ROI!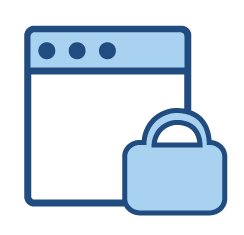 Get Rid Of Spam & Viruses 
Without any fine-tuning, the SpamExperts filter algorithm delivers results of roughly 99.98 percent. There's no need to be concerned about changes and trends in spam and virus attacks because fresh definitions and protection are routinely uploaded to the system.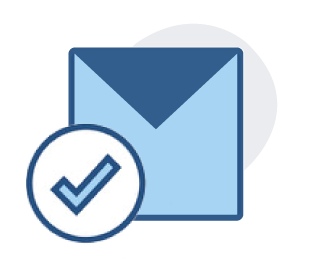 The SpamExperts screening system has a false-positive rate of fewer than one in a million, or 0.0001 percent. Even if a "dubious newsletter" is banned, you and your staff may quickly discover it in the 4-tier control panel, online quarantine, or email-reports, and release it with a single click.
SpamExperts not only protects you against spam, but also from phishing emails, emails carrying viruses, Trojans, and other infections. It significantly reduces the likelihood of your staff unwittingly opening malicious attachments or falling victim to phishing or harvesting attempts.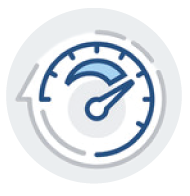 SpamExperts is a fully managed service that includes updates and monitoring 24 hours a day, seven days a week. It keeps your anti-spam system up to date so you may focus your in-house IT personnel on more vital duties. You may lower the stress and capacity of your network infrastructure by ensuring that only relevant emails enter it.
Increase Email Continuity
Even if your mail server is down, the inbound filter will receive and queue messages for you. Messages will be re-delivered immediately, and you may examine them online while continuing to work! SpamExperts' inbound anti-spam solution even provides additional failover layer to your email infrastructure in this instance.
The SpamExperts has an easy-to-use control panel. You may manage blacklists/whitelists, search logs, and completely configure the spam filter to meet your organization's needs. You have complete control over your emails. Nothing ever goes missing!
How can SpamExperts help your company save hundreds, if not thousands, of dollars each year? How valuable is your return on investment with SpamExperts? Please consider the following example scenario:
| | Case Study #1 | Case Study #2 |
| --- | --- | --- |
| Number of employees with email | | |
| Work days per year per employee | | |
| Average hourly salary per employee | | |
| Average number of spam emails per day per employee | | |
| Seconds wasted with each spam email | | |
| Cost of SPAM for each employee yearly | | |
| Total lost salary for 100 employees yearly | | |
| SpamExperts cost for all employees yearly | | |
| Yearly salary saved from dealing with spams per employee | | |
| Total yearly salary saved from dealing with spams for 100 employees | | |
Please keep in mind that this is simply an estimate. Due to undefined business assumptions, such as wasted disc space, bandwidth, and IT staff time utilised to deal with spam concerns, the actual amount of money saved may vary.
Screenshots Of SpamExperts Interface
Only new registrations are eligible for the promotion pricing. The pricing will be returned to Wesbytes' price for renewal.
You agree to our terms of service, which may be found here.
All prices are in Malaysian Ringgit.
Please contact us if you have any questions.
You agree to our terms of service, which may be found here.