Wesbytes Private Cloud Solution
Dedicated environment and complete control over your security
Dedicated data storage with large capacity and no concern about sharing infrastructure. To obtain better control over privacy, sensitive data should be stored securely. Create your own security perimeter and policies for your network.
Private clouds are ideal for safeguarding sensitive data and information.
A private cloud is a cloud server that is solely committed to the needs and aims of a single tenant, business, or institution. Companies that employ private cloud hosting do not need to share resources, but rather use and manage them with flexible and tailored needs.
The private cloud satisfies the requirements of the company
Service availability and uptime are higher in the private cloud. This is especially important for mission-critical applications that require high availability.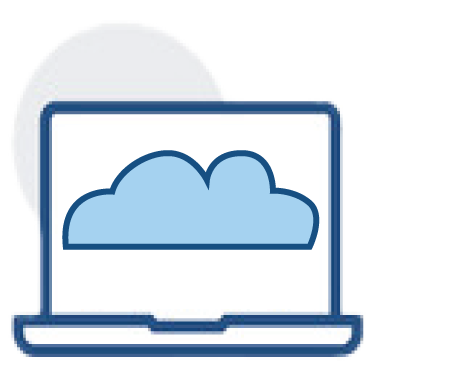 A mission-critical task should not be hosted in the public cloud because it is too dangerous and unsafe
The private cloud is ideal for sensitive data such as financial information or trade secrets. Security is crucial not only for the cloud, but also for the cloud itself.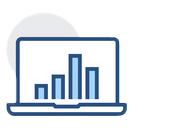 Compliance and regulatory criteria are better met in the private cloud
The mandatory separation of the organization's resources and workload from those of other enterprises ensures that the private cloud fulfills regulatory governance, legal compliance, and audit framework.
Let our specialist provide you the best solution
Leave your contact, and we will get back to you.
Private Cloud Advantages and Benefits

According to an independent market-research agency, more than 80% of survey respondents think that agility is connected to improving corporate revenue, cost, and risk profiles, with 66 percent recognising business agility as a priority.
With private cloud:
              Gain agility for faster time-to-market by using a dashboard to rapidly and simply establish a workload.
            Use pre-configured networking configurations and security access groups or customize your own.
According to corporate cloud security data, 24 percent of firms have hosts lacking high-severity patches in the public cloud, and 80 percent of security breaches include privileged credentials, indicating significant vulnerabilities.
With private cloud:
             Dedicated, physically separated network, computing, and storage components improve the security of the private cloud.
            Advanced security capabilities for incoming and outgoing filtering, such as security groups and network access control lists; access restriction to data only accessible from instances internally; and dedicated instances that are physically isolated from others at the hardware level.
According to a B2B research agency, there are 30,000 high-growth niche opportunities/threats that will affect 70 percent to 80 percent of global company sales.
With private cloud:
            Because no two cloud environments are the same, tailor dedicated compute, storage, and networking components to the company and business.
           Increased customization capabilities, from the networking environment to web servers with internet connectivity but databases or application servers without internet access.
Through substantial automation, self-service infrastructure provisioning has provided 80 percent of new servers inside a private cloud server in less than 3 hours, and majority in less than 45 minutes.
Private cloud:
Automation of everyday operations increases productivity and control across the data centre while reducing operating effort and expense.
Automate the computing platform so that businesses can handle unexpected and transitory demands while avoiding unnecessary over provisioning.
When asked about the advantages of a private cloud server, 53% of those polled said it was more cost effective than public cloud.
With private cloud:
          Reduce infrastructure investment costs by taking advantage of our economies of scale, best practises, and automation.
           Transform, and manage your business with our end-to-end services and high-availability service-level agreements.
            Implement charge-back procedures to track each business unit's computer consumption so that they only pay for the resources they use.
According to data, 84 percent of organisations face cloud governance difficulties in 2019 (up from 77 percent in 2018).
With private cloud:
            Businesses with dynamic or unexpected computing demands, such as cybersecurity compliance, business governance, or regulatory standards, that require direct management over their environments.
           If well-architected and executed, it provides many of the same benefits as a public cloud, but with more control because the resources are private and committed to the same business.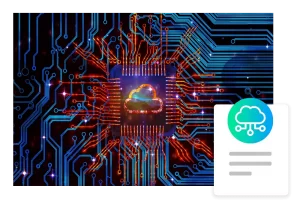 Use To Create Secure Connectivity, Use the Private Cloud  
Implement a secure network connection that encrypts all communication between data centre and cloud web servers, apps, and databases. Scalability to increase or decrease workloads. Workloads and data that require security, such as multi-tier web servers, apps, and databases with access controls, should be addressed.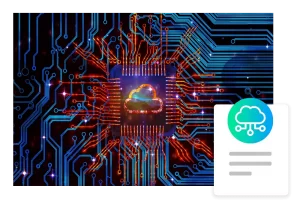 Use a Private Cloud for Disaster Recovery and Business Continuity
Ensure company continuity at a lower cost by using disaster recovery in the event that the infrastructure fails. Plan and perform essential data backups, recover virtual machine images, and quickly deploy replacement computing resources. Restore the productive atmosphere with minimum damage once the tragic incident has passed.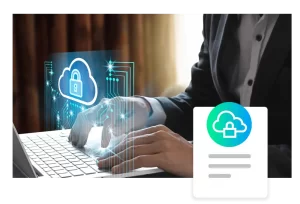 For Data Sovereignty and Compliance Laws, Use a Private Cloud
Resolve data sovereignty, a prerequisite for enterprises as they migrate to the cloud. Ensure that data subject to national regulations, such as financial records, private data, and privileged information, is stored inside specific countries by employing a dedicated and isolated environment within the private cloud.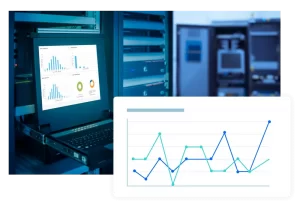 For screening and monitoring, Use A Private Cloud
More flexibility and control over how workloads and resources are deployed and mirrored. For analysis, keep track of their traffic and performance. Provides alternatives and aids in making better decisions about cloud resource optimization and security.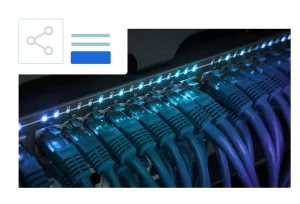 Use A Private Cloud to Extend Your Company's Network
By securely migrating business apps to the cloud, adding more web servers, or increasing computational power, the IT team may swiftly and effectively grow and consolidate corporate applications in data centres. By incorporating a private cloud into the corporate network, you may seamlessly shift resources to and from the cloud without affecting user access.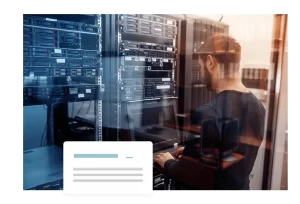 Use A Private Cloud for Specific IT Needs
Use dedicated resources to satisfy specialised needs, such as mission-critical business applications that cannot afford downtime, applications that demand high performance and are vital to the business, or even IT-as-a-service in a secure environment. For temporary situations, such as staging and development environments and application development. Host a basic, public-facing online application, such as a customer information portal or landing page, with additional layers of privacy and security to safeguard it from hostile hackers who may destroy the company's reputation.
Under the hood of the Wesbytes Cloud Private Cloud Server Malaysia
Given the competitive business climate, Wesbytes Enterprise Private Cloud provides enterprises with security, control, and performance, all of which are top objectives.
Cloud hosting and private cloud solutions best practises and strategies, including business cloud infrastructure investment. Provide private cloud deployment advice, including fact-based evaluations and realistic solutions, in order to bring quick corporate benefit and technological innovation. Private cloud data centres that are certified enterprise-grade and purpose-built.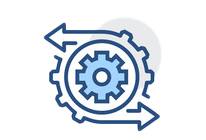 Workload optimization, utility computing, and cloud service setup in a hurry. Improvements to the newest cloud technologies are made automatically and seamlessly.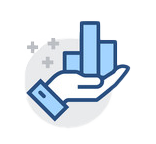 Leading cloud stacks for partners
For our cloud business infrastructure, we need the flexibility of integrated software stacks from trusted partners like VMWare, Veeam, and Acronis. End-to-end private cloud services are provided through partnerships with prominent firms such as CloudFlare, Sucuri, Sectigo, GeoTrust, Symantec, Imunify360, and Akamai. Cloud stacks that have been built up to streamline IT processes and allow integration with a varied ecosystem of private cloud partners.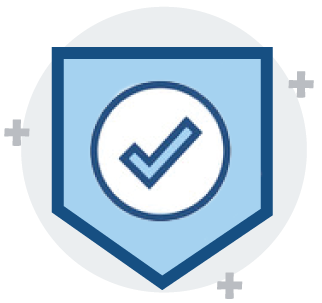 With VMware Backups powered by Acronis, you can create a secure single-tenant environment with firewalls, load balancers, and a separate vCenter to protect your data. For better security and compliance, security measures that exceed GDPR, PCI DSS, and ISO compliance requirements are used. Disaster recovery solutions with low Recovery Point Objective (RPO) and Recovery Time Objective (RTO) from regional recovery centres across Asia Pacific nations (RTO).

High  performance with minimal latency
Premium dedicated hardware compute nodes and cloud data centres with ultra-fast SAN storage (for the best private cloud storage). High-end applications may be accommodated with the optimum SLA uptime demanded by mission-critical workloads. Cloud sites that are active/active are robust and provide the essential dependability and performance.
Data privacy and data sovereignty
Choices of well-known cloud reference architectures that enable the deployment of run-in-country apps for data sovereignty and privacy. Our security and best practises make us an excellent alternative for meeting such regulatory compliance. Because out of sight doesn't imply out of mind, a guarded facility with secure access and logging, as well as an intrusion detection and alarm system, is required to fulfil audit and regulatory framework requirements.